We Look Forward To Your Next Visit!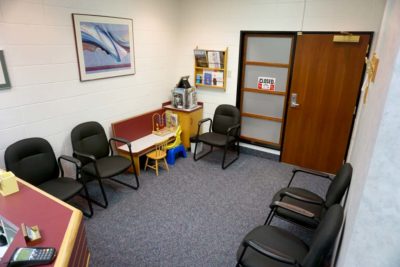 We want to ensure that your experience at each and every dental appointment at Chinook Family Dental Care meets and exceeds your expectations.  Please take a moment of your time to read about our office procedures.  If you have any questions before your dental appointment, please contact us at (403) 252-3978 with any questions you may have or speak directly to anyone from our administrative team on the day of your dental appointment with us.
Due to the Canadian Personal Privacy Act (see our privacy policy), we are not able to contact your dental insurance company for details regarding your individual or group dental plan.  We recommend that you familiarize yourself with the parameters of your coverage, including annual maximums, frequencies for certain treatments, renewal dates, and any other limitations.
As a courtesy to our patients, we send out reminders before your appointment.  Although we try to make every effort possible to connect with you before any appointment, it is ultimately your responsibility to ensure that you arrive for your appointment on the scheduled date and time, unless other arrangements have been made in advance with our office.  We reserve this appointment time specifically for you and appreciate a minimum of 2 business days' notice to make changes to or reschedule an appointment.  Chinook Family Dental Care does our best to accommodate patients who may require urgent or emergency dental treatment.  When you provide us with advance notice to rebook a scheduled appointment, we can use this time for those patients in need of urgent treatment.
At Chinook Family Dental Care, we want you and your family to have a pleasant and comfortable experience in our office.  Our goal is to serve you to the best of our ability by helping you achieve dental and overall wellness with quality dental services.
If you have any questions about your upcoming dental appointment, please do not hesitate to call us at (403) 252-3978.
Our practice always welcomes new patients – no referral is required!
---